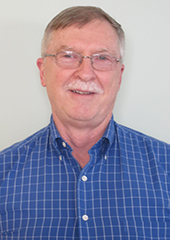 Jim Milligan
Design Consultant
Jim was a real find for us here at Atlantic Design Center. He owned and operated his own Kitchen Center in southern Maine for 12 years. With a grand total of 22+ years experience as a kitchen designer, Jim brings with him a wealth of practical experience.
His calm and steady approach and easy-going nature makes him a pleasure to work with. Jim's ability to listen to the customer and quickly determine what their needs are, is a testimony to his years of experience.
He also has a loyal following of customers and contractors that appreciate his attention to detail and his commitment to deliver great service.
Let's start planning your project!
If you are interested in working together, send me an inquiry and I will get back to you as soon as I can!