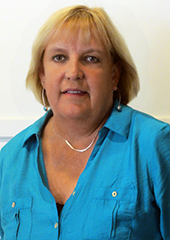 Nancy Bither
CMKBD Dir. of Design
Nancy has a total of 29 years experience in the building supply business. For 21 of those years, she has specialized in kitchen and bath design and sales. As the Director of Design at Atlantic Design Center, Nancy oversees the design standards and project details for each designer. She is certified by the National Kitchen & Bath Association (NKBA) for both Kitchen and Bath Design, and was a founding member of the NKBA Maine chapter. Nancy's designs have been featured in national publications, in addition to an array of local designer showhouses.
As a designer, Nancy enjoys the challenge of making each kitchen unique to each homeowner. She especially loves designing other rooms in the home such as laundry rooms, entertainment centers and home offices.
Nancy's accreditations include:
Certified Kitchen Designer (1995)
Certified Bath Designer (2000)
Master Certified Kitchen & Bath Designer (2009)
What Our Customers are Saying
I'm writing on behalf of myself and my husband. After 20 years in our home, we decided it was time to update our kitchen. We researched kitchen plans with other businesses, and were sorely disappointed in the options we were given. We then talked with contractor, Tom Howarth, who introduced us to Atlantic Design and specifically, to Nancy Bither.
Nancy met with us and we instantly knew that she was "listening" to us in order to understand what we hoped to achieve with our renovations. Nancy helped bridge the gap between what we wanted to do and how to do it. And because she took the time to get a sense of our professional and patient with our lack of knowledge regarding the process. We asked plenty of questions, some repeatedly, but Nancy always offered an explanation or a solution.
Although the timing of our renovation didn't ultimately coordinate with Tom's availability, we knew by then that we want to work with Nancy. We found a second contractor with the understanding that we were going to follow Nancy's design direction. We felt comfortable with her and trusted that she would do what was in our best interest. We were faced with many decisions and obstacles along the way, and the one constant was Nancy. As we told her, she was the beacon that kept the end result in sight. Whether it was something as simple as choosing cabinet handles or something more detrimental to the project, such as finding a THIRD contractor half way through, her expertise and guidance were invaluable to us. We love our new kitchen and look forward to enjoying for many years.
We've thanked Nancy personally, but also wanted to let you know how pleased we were/are with her. It's not only her extensive knowledge in kitchen design, but just as importantly, her ability to relate to her clients, that resulted in such a positive impression. Because of the exceptional customer satisfaction that we experienced working with Nancy, we have recommended her and Atlantic Design Center to our friends and family for any projects that they are considering. Thank you.
Let's start planning your project!
If you are interested in working together, send me an inquiry and I will get back to you as soon as I can!