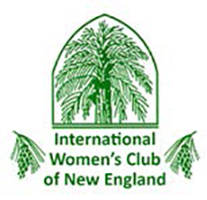 Join Us for a Free Seminar
Thursday, March 8th @ 10:00am – 12:00pm
Location: 627 Route 1, York, Maine (in the Eldredge Building)
Please join us for a fun and interactive celebration of the International Women's Day on March 8, 2018.
International Women's Club of New England choir – Les Chanteuses – will start the morning with a short musical presentation, which will be followed by a talk by Lucille Gentsch – President of the local IWCNE, who will inform us about the mission and accomplishments of the local club.
This will be followed by a presentation by one of the club members – Sarah Newick – who has traveled to 45 countries and 5 continents. This will be a fun and interactive presentation where Sarah is showing pictures from her travels and our audience will guess what country she is visiting.
Last, but not least, there will also be time for socializing and refreshments made by the Club members.
The first International Women's Day, originally called International Working Women's Day, was celebrated in 1911. It's a global day celebrating the social, economic, cultural, and political achievements of women. It's also a day with a call to action. United Nation's slogan for 2018 is, "Time is now: Rural and urban activists transforming women's lives."

Also coming in March...
Later this month we'll have a special presentation from Will Bonsall on the topic of home composting. It's already standing room only! See more about it here: Will Bonsall Seminar