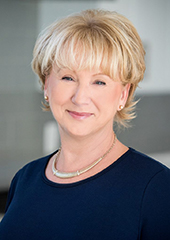 Beverly Williams
Design Consultant
Beverly Williams has worked as a kitchen and bath designer for over 20 years. She specializes in semi-custom and custom solutions for house and vacation properties all along the Maine coast and has designed and managed over 200 residential design and installation projects.
Beverly has a Bachelor's degree in Business and a minor in Communication. Directly out of college she worked in the accounting and finance field and uses this knowledge to keep all projects on budget.
She has designed residential kitchens for homeowners with cabinetry from numerous major manufacturers and is currently using Plato, Mouser, Showplace amongst others. Beverly believes cabinetry should be a seamless continuation of the design style of the home. She closely collaborates with her clients to create a visually pleasing and relaxed space that is influenced by traditional, transitional, modern and New England cottage style.
Beverly is a member of the National Kitchen & Bath Association (NKBA) and recently chaired the committee that won a national award for the most creative membership drive event in the country.
Let's start planning your project!
If you are interested in working together, send me an inquiry and I will get back to you as soon as I can!