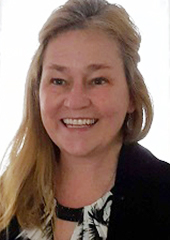 Linda Bellisle
Design Assistant
Linda is a Design Assistant to Nancy Bither, with a two year design background in northern Maine. She is a Maine REALTOR and also owned and operated a very successful textile screen printing business in Manchester, NH for 16 years. Proudly, she became a Licensed Private Pilot in 1987.
Linda's favorite pastimes are being on the beach, gardening, tennis, biking and antiquing. She is also a stained and fused glass artist. She has four wonderful adult children who are the world to her!
Have questions? Let me know how I can help.