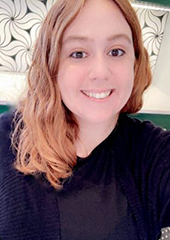 Marion Shea
Design Consultant
Marion has been designing Kitchen and Bathrooms since 2013. She loves to work on residential remodel and new construction projects. She has a Master's degree in I/O Psychology and a Bachelor's degree in Psychology which come in handy when thoughtfully listening to clients needs in their kitchens and Bathrooms.
She has a background with a commercial art certificate and finds designing spaces a creative outlet. Her approach is to marry both function and aesthetics. She works directly with clients to help find what suits their needs while elevating the space visually.  Some of her favorite kitchen styles include Modern Farmhouse, Coastal, and Contemporary. She works with any design style and takes a client centered approach to designing your space.
Let's start planning your project!
If you are interested in working together, send me an inquiry and I will get back to you as soon as I can!