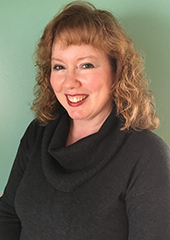 Sabrina Wimble-Ruel
Design Consultant
Sabrina joins the Atlantic Design Center with many years of experience in the field of Interior Design. A graduate from Endicott College, she has a Bachelor's degree in Interior Design. She also has experience working with plumbing and electrical systems, building codes, tile flooring and custom tile showers, interior furnishings and custom window treatments. Prior to joining us, she was an Interior Project Manager for a large retail building supply company and facilitated the start-to-finish process of design to installation for each kitchen, bath, office or family room project.
Sabrina is passionate about helping customers love their living spaces. She helps them transform their spaces into dream kitchens, luxurious spa baths, relaxing family rooms, efficient home offices, or whatever space they need help developing. Sabrina builds a relationship with each client, listening to their wants, needs and dreams, and educates them on the materials that are suitable for their project. She helps them to see how they can recreate their spaces while keeping to a budget, by setting clear expectations based on material choices.
For fun, Sabrina enjoys a good adventure. It can be curled up reading a good book, island hopping, snowmobiling or side by siding with her family on a trail deep into the woods looking for wildlife, painting, or simply sitting at her sewing machine creating a quilt. Whatever that adventure may be, it will be a good one.
"Happiness is loving what you do."
Let's start planning your project!
If you are interested in working together, send me an inquiry and I will get back to you as soon as I can!