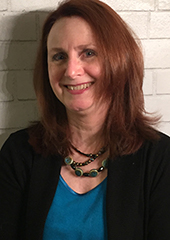 Wendy Adams
Design Consultant
Meet Design Consultant, Wendy Adams
Wendy grew up on a ranch in Southern California where she brings a touch of West Coast lifestyle back East. She graduated with a degree in Fashion/Design from Essex Aggi in Massachusetts.
Wendy is experienced in whole house decorating, including window treatments and home furnishings, as well as carpet, wood, tile and stone.
She enjoys gardening, biking, kayaking and cross country skiing when she is not restoring her antique home in Berwick.
Wendy provides enthusiasm and energy in abundance to each of her clients.
What our Customers are Saying
Hello Wendy,
We couldn't be happier!  Steve was great: professional, prompt, clean and his experience very evident in the work.  He also installed it without seams, which was a sticking point when we first started shopping around.  We will definitely use Elderedge for our future carpet needs.  
Thanks much
Let's start planning your project!
If you are interested in working together, send me an inquiry and I will get back to you as soon as I can!